Emilia Askari is interested in technology, learning and civic engagement. As a doctoral student in EPET, Emilia is polishing her practicum, which encouraged 8th graders to think like news entrepreneurs. Emilia also is a journalist, a lecturer at the University of Michigan, and the mother of two teens. She's won more than 20 prizes and fellowships and served on the national boards of several professional organizations, including the Accrediting Council for Education in Journalism and Mass Communication. Emilia earned a bachelor's in economics and creative writing from Brown University, a master's in journalism from Columbia University, and a master's in information studies from the University of Michigan. In 2012, she spent a month in Mongolia working to preserve digital news stories.
---
Diana Brandon is an alumna of the Educational Psychology and Educational Psychology program at Michigan State University. Currently, she is the Distance Learning Coordinator at Charleston Southern University in Charleston, South Carolina. Her research interests include technology integration in both K-12 and higher education and professional development for teachers and faculty members.
---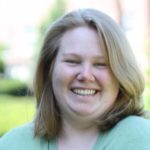 Amy Chapman, a doctoral candidate in the Educational Psychology and Educational Technology program at Michigan State University, researches the ways in which social media can be used within educational contexts in ways that promote social justice. This research has included examining a Facebook application for its usefulness for first-generation college students as well as her forthcoming dissertation, which examines high school teachers' use of Twitter for civic education. In addition to this scholarship, Amy continues to work in educational leadership and student formation through religious communities. A former public school teacher, Amy holds three degrees from Boston College, in secondary education and history; developmental and educational psychology; and religious education.
---
Holly Marich. Holly's research interests include traditional and New Literacies development among children, specifically K-5 elementary students. Currently, she is investigating second-grade student development of traditional and New Literacy skills as they tweet in their class Twitter account about the "what" and "why" of their daily classroom learning. She is also interested in how to support teachers and their development of Technological-Pedagogical-Content knowledge, TPACK, exploring the affordances of supporting teacher TPACK development through the facilitation of teacher action research communities as professional learning. Holly is currently a Ph.D. candidate at Michigan State University in the Educational Psychology and Educational Technology, EPET hybrid program. In addition to her work at MSU, Holly serves on the executive committee as director of membership for the Action Research Network of the Americans and is employed full time for the State of Nevada as a professional development provider working with teachers across the Northeastern region of the state around topics of literacy and technology.
---
Sarah Galvin is a second year PhD student in the Educational Psychology and Educational Technology program at Michigan State University. Her research interests surround the intersection of social media and writer identity in adolescent learning. More specifically, she looks at how student authorship differs on social media compared to in the classroom and what implications this might have for writing pedagogy. Formally a public high school English teacher, Sarah's current practicum project is exploring adolescents' writer identities across their social media platforms.
---
Monaca Eaton. Within the context of higher education, Monaca's research interest is focused on the new media literacy skills social work educators and students need to provide ethical, competent and engaged social work practice in the digital age. She is interested in understanding the role social media plays in formal and informal adult learning, as well as ways in which social media can be used to inspire, empower and connect, all for the promotion of human and community well-being. She currently is the Associate Director for Teaching and Instruction and a senior clinical instructor at the School of Social Work at Michigan State University and a doctoral student in the Educational Psychology and Educational Technology program in the College of Education. Monaca was an Adam's Academy Fellow for Innovation in Teaching and Learning and teaches courses at both the undergraduate and graduate level infused with technology and social media.
---
Dr. Jiahang Li is an assistant professor and the associate director at the Confucius Institute at Michigan State University. Dr. Li earned a Ph.D. degree in Reading Education from University of Maryland College Park, his research interests include the impacts that social media has on teaching and learning, educational technology, teacher education, teaching Chinese as a foreign language, and multicultural literature. He earned M.A. and B.A degrees in Chinese Classical Philology from Department of Chinese Language and Literature at Peking University, China. He prefers a communicative approach in language teaching with a focus on providing meaningful and comprehensive input in real life context. He believes the proliferation of technology can benefit students in multiple dimensions, especially in an online or distance environment.
---
Dr. Jessica Wicks' research interests include the design of technology-enhanced, social systems for education and staff training.  In particular, her recent research has focused on the use of natively-hosted social networking solutions and learning management systems to support the organizational socialization of community college adjunct faculty members.  Jessica is employed full-time as the Director of Distance Learning, Multimedia, and Instructional Design at Mid Michigan Community College in Mt. Pleasant, MI where she has spearheaded projects such as the initiation of the Action Committee Coordinating Electronic Student Services (ACCESS).  She is a 2015 graduate of the hybrid Ph.D. program in Educational Psychology and Educational Technology at Michigan State University.  She also holds both M.A. and B.S. degrees in Human Development & Family Studies from Central Michigan University, for whom she still instructs courses on an adjunct basis.